how it works
View instantly the Android Porting
Estimate as well as the porting T&Cs

Accepts the quote & receives
a series of APKs to test

Payment terms in 3 instalments

Final payment triggers
the Android Source code release

You do not accept the quote and all the submitted source is instantly deleted from the platform

The quote is valid for 30 days, period after which all submitted materials are deleted from our servers
What our customers are saying about us

"We used this new model of letting MyAppConverter use their tool and turnkey the app. They were dedicated in their effort and we will be using them again."
Larry Eppard
Founder & CEO of Title Plant Software and Leopard Consulting Group.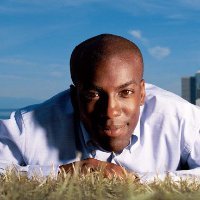 "It's just magic!"
Robert Frederick
CEO Sirqul & former co-founder of Amazon Web Services, Seattle, USA

"After searching the internet for information on converting IOS apps to Android I came across MyAppConverter. I tested there free UI porting service and was impressed at the results. AS I did not have time and the knowledge to convert our IOS App to Android I contacted MyAppConverter for a quote to fully convert the app. I received a quote and after some negotiating a price was agreed. Work started straight away and the first delivery of the app came within the two week schedule and I was really impressed with the results. Bugs are logged on a dedicated portal with constant communication between QA and developer teams. MyAppConverter has saved our company time and money in getting the android version out to market and are a pleasure to deal with. I would highly recommend MyAppConverter."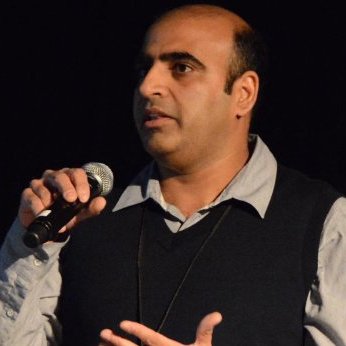 "With the limited resources at hand, we had given up on ever launching our app on Android. MyAppConvertor team made this happen in a very timely, efficient and professional manner. Their customer support was always available and even helped us with a couple quick updates going beyond the scope of original work months later."
Manuj Bahl
CTO DocGrok, USA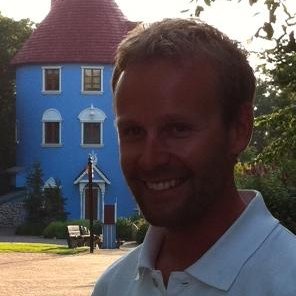 "It was really easy and fast to get my iOS app converted to Android using MyAppConverter. The conversion of the app is much faster than I expected."
Markus Hurme
CEO, Veera Solutions, Oy Finland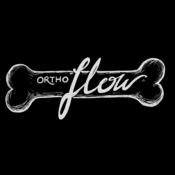 "Converting our app from iOS to android seemed an impossible task but the myappconverter team made the process straightforward. Their professional approach and commitment to customer service is remarkable and we would definitely recommend them."
Nick Peterson, MD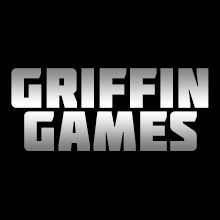 "A fast professional service that delivers on time and on budget but most importantly of all cares as much as you do about getting the app just right.  Highly recommended."
Philip Griffin
CEO Griffin Games Ltd, UK
Previous
Next
Why myappconverter?
We have built MyAppConverter with the vision to make it super easy for mobile developers to port their native application to other platforms. So they can focus on building amazing things and do what they know the best and not waste their time to understand cross-platform languages or how to port their apps MyAppConverter is an automatic native app code converter, which supports most iOS frameworks, allowing mobile developers to instantly convert any application within our current mapping coverage.
Fully Native

Secure and Trusted

Cost Effective

24/7 Support
Semantic conversion
The world first AI based code conversion platform
MyAppConverter transformations conserve the intent of the submitted code. The transformed mobile application have the same features and User Interfaces and its code is completely generated in accordance of the target platform development guidances. Thanks to its proven Model Driven technology MyAppConverter uses semantic Analysis based on Graph manipulation over models of the parsed mobile applications.
Try the Semantic Code Converter
Input Source code
              

/** Declare your interface **/
@interface CBCInterface:NSObject
  @property (retain, nonatomic) NSString *myName;
    -(void) sayMyName;
  @end
/** Implement your interface **/
@implementation CBCInterface
-(void)sayMyName {
    self.myName = @"Hello CBC";
    for(int i = 0; i < [self.myName length]; i++) {
      NSLog(@"Alphabet  %@.", _myName);
    }
  }
@end
              
            
Output Converted code
              

public class CBCInterface extends CBCInterface {
  public NSString myName;
  NSString _myName;
  /** Default getter of myName */
  public NSString myName() {
    return this.myName;
  }
  /** Default getter of myName */
  public NSString getMyName() {
    return myName();
  }
  /** Default setter of myName */
  public void setMyName(NSString myName) {
    this.myName = myName;
  }
  /** 
  *
  * 
  */
  public void sayMyName() {
    this.setMyName(new NSString("Hello CBC"));
    for (int i = (int) (0);
    ExpressNullable.assertCondition(i < this.getMyName().length());
    i++) {
      NSObjCRuntime.NSLog(new NSString("Alphabet  %@."), myName);
    }
  }
}
              
            
              

class CBCInterface :NSObject {
  var myName:NSString?
  func sayMyName() {
    self.myName? = "Hello CBC"
    for var i:CInt =  0; i < self.myName?.length; i++ {
      NSLog("Alphabet??%@." , self.myName! )
    }
  }
}
              
            
              

class CBCInterface :NSObject {
  var myName:NSString?
  func sayMyName() {
    self.myName? = "Hello CBC"
    for var i:CInt =  0; i < self.myName?.length; i++ {
      NSLog("Alphabet??%@." , self.myName! )
    }
  }
}